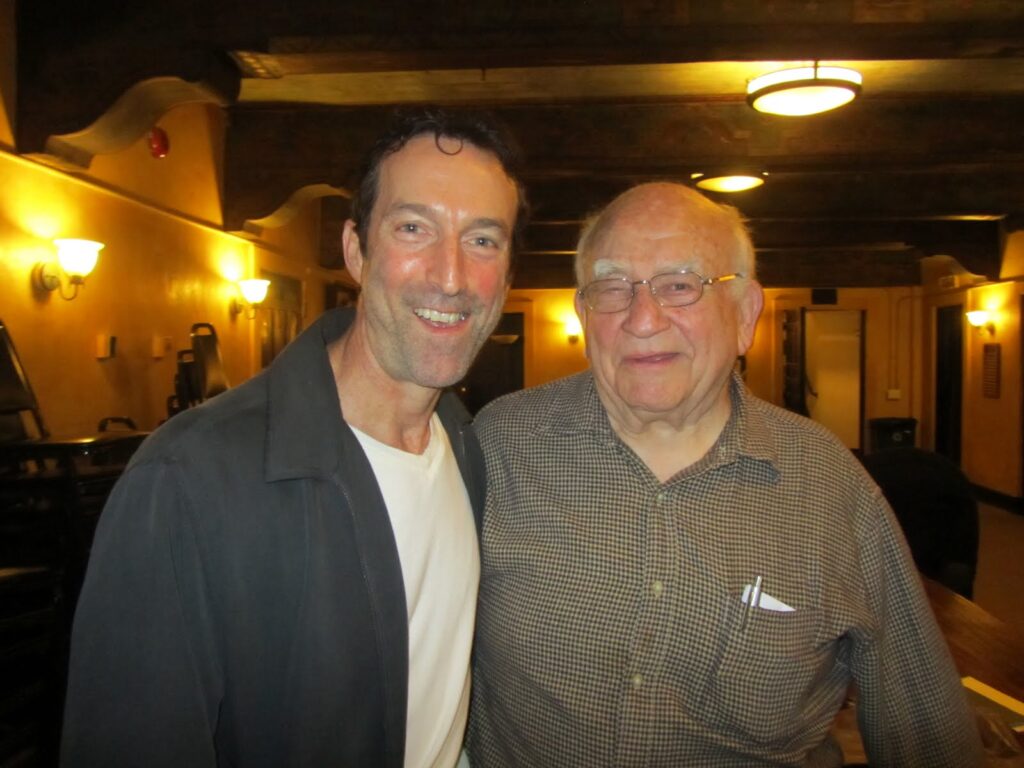 "Norman," Ed Asner, My Inspiration
In 2018 I set out to write a screenplay for my friend, Ed Asner, with the lofty goal of garnering an Oscar nomination for Ed. The story, about an elderly man with dementia succumbing to the care of his estranged son was based on my mother's and sister's relationship. I sent Ed the first draft and he was enthusiastically on board with the project. I told him I wanted to play the role of his character's son and he graciously said that he "pictured me in the role."
My plan was to immediately begin pre-production on "Norman" and gear up the tiny crew I worked with on my previous project. I showed the script to my friend and collaborator, Brady Hallongren, who is a partner at post house, Rocket Panda Productions, to see if they would be interested in editing the dailies. Brady showed the script to his partner, Josh Tessier (BTW, all of us AFI alumni) and they offered to come on board as producers of the film and raise the budget for a much bigger production than I was intending.
During the next three years, I worked with their sister production company, Turbo Panda Productions, with Josh slated to direct the film. We collaborated on several screenplay re-writes that pushed the project to a much higher caliber.
Unfortunately, as we reached a final draft, Ed Asner passed away. We had spoken on the phone three weeks earlier and talked about asking his friend Clint Eastwood to play a role in the film. I had met Clint on the set of J. Edgar and we talked about my documentary film, "Missing, Presumed Dead: The Search For America's POWs" that Ed had given him years earlier. I incorporated the story of this documentary into "Norman." Clint praised my documentary and he had a connection to it because he was a veteran of the Korean War on which the film focuses.
Ed's sudden passing was devastating for me. He was a good friend and collaborator and I was so looking forward to playing opposite him in our film. He was an inspiration for me especially during the run of "Lou Grant" when I was a journalism student at Cal State, Long Beach. I miss him dearly.
Currently, "Norman" remains in queue at Turbo Panda Productions.